Old school is in. Embrace the new wave with a range of temporary tattoo designs that highlight the beauty and delicacy of vintage tattoos - available exclusively with Prinker.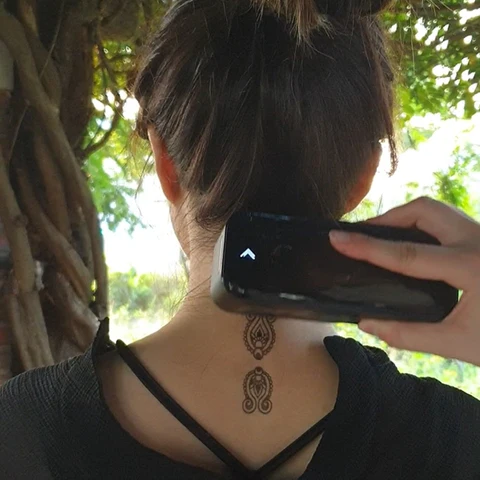 THE TEMPORARY VINTAGE TATTOO TREND
Trends come and go, but unlike other everchanging fads, it seems like vintage tattoos never really left. Incorporating bright colors, simple caricatures, classic stylings and an essence of history, vintage temporary tattoos are all the rage these days.

From full arm sleeves to minimal pops of color and temporary armband tattoos, there are a range of vintage styled tattoos you can play around with. With Prinker, you can design speciality temporary tattoos or pick from the thousands of designs available on our online content platform.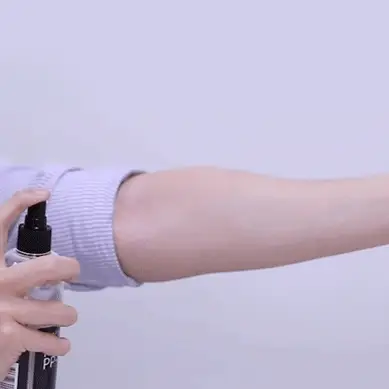 EASY-TO-USE TEMPORARY TATTOO MACHINE
Spice up your next get-together with Prinker. Our user-friendly machine allows everyone to join in on the fun. Fully compliant with EU CPNP and FDA VCPR regulations, safety for the whole family is our number 1 priority. The Prinker and inks are 100% safe for skin, even the face, and deliver vivid temporary tattoos in both color and grayscale styles, getting the look you desire has never been easier.

Soap washable, but also waterproof, all temporary vintage tattoos last up to 3 days. Thanks to the versatility of our ink any tattoo can be left on or removed quickly, allowing you to mix and match as often as you wish. With no risk of peeling off or the stress of fussy applications, the Prinker machine makes temporarily applying your favorite vintage tattoos a breeze.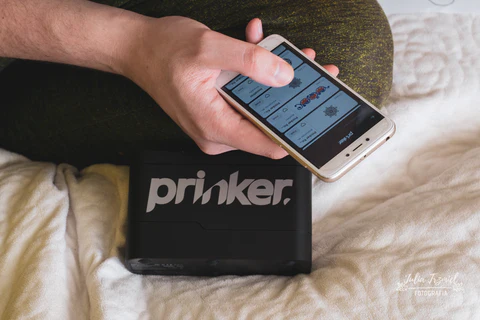 TATTOO YOUR WAY WITH PRINKER
Setting up your machine is simple. Just download the Prinker app to your iOS or Android device, upload your original designs to our content platform or browse the thousands of designs available for free, and then transfer them to your Prinker Pro or Prinker S device. Now you're ready to get prinkering!

Prinker values innovation and creativity. That's why our online content platform boasts a range of designs that suit the unique style of every user. Purchase your Prinker S today and discover the innovation and excitement temporary tattoos can bring to your life!