A temporary tattoo for every occasion. Prinker is changing the game by introducing a range of instant tattoo devices that are easy to use and heaps of fun. Show off your unique style with designs that can be printed in any color, on any body part and at any time. Our products are fully portable and promise to bring the excitement to social gatherings, parties, corporate events and more. Thinking about getting a tattoo but worried about making a life-long decision? Love changing your look on the fly? Scared of commitment? We can help. Prinker designs are a breeze to erase and won't cost you an arm and a leg. On the other hand, traditional alternatives can last forever and require invasive treatment for removal, which is bad for your skin and backpocket. That's why the Prinker range of instant tattoo devices is the perfect solution.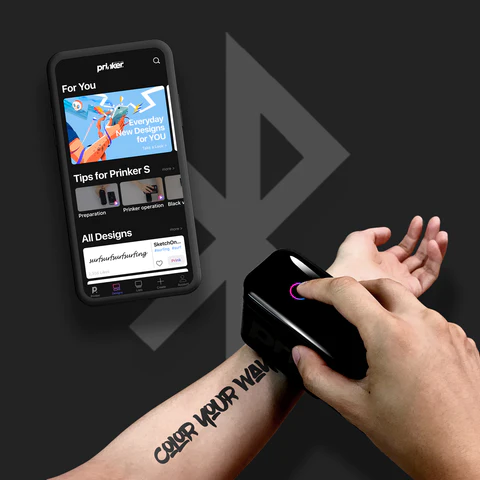 HOW IT ALL WORKS
Prinker is super simple. Start by syncing your smartphone to our Prinker App and then choose from thousands of available designs or draw something entirely from scratch. From there, prime the skin and rub the device across the area to bring your instant tattoo to life. Rest assured that we only use certified, cosmetic grade ink so there's no need to worry about infections or irritation. Your instant tattoo will last for up to two days and can easily be removed at any time, should something else grab your interest. All prints are entirely waterproof which means that you won't have to think twice about hitting the beach or swimming laps at the pool. In fact, these are some of the best places to show off your new look.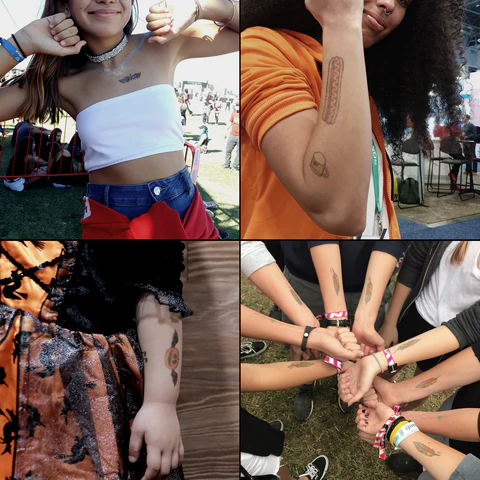 INSTANT TATTOOS CAN BE USED FOR ANYTHING
You'll be amazed at the versatility on offer. Instant tattoos are a fantastic way to entertain friends and family as you can mix, match and share designs. They're great for creating brand exposure and getting noticed at popular events too. Mad about sports or a particular TV show? Take your fandom to a new level by donning official emblems and logos on your arm or face. Get the kids involved and let their imagination run wild. If nothing else, print your contact details on wandering toddlers and everyone will know who to call.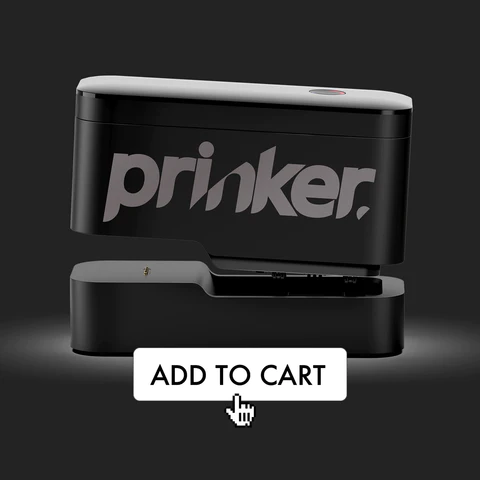 SHOP FOR PRINKER DEVICES TODAY
Take your creativity to a new level with the Prinker range of instant tattoo devices that will bring fun and versatility to your life. We started from humble beginnings as a startup company and now proudly supply customers in over 50 countries throughout the world. Place your order online to find out what all the fuss is about and join the self-expression movement today.

If you have any questions about our devices or the service that we provide, please head over to our FAQ Section. Alternatively, feel free to get in touch with our friendly team for more information about the Prinker range and what it can do for you.