Looking for instant fake tattoos that are made from non-toxic, skin-safe certified cosmetic ingredients? For a small temporary tattoo that truly pops, use Prinker!Perfect for all ages and 100% safe for children, Prinker joins together the thrill of temporary tattoos and the creativity of design, giving you the chance to bring even your wildest tattoo ideas to life… in just 3 seconds! Get creative and design your own tattoos or discover over 5,000+ unique designs on the easy to use Prinker App.From small face tattoos to full-blown arm sleeves, anything is possible with the easy-to-use Prinker S and Prinker Pro temporary tattoo kits. Shop fun temporary tattoos and bring the Prinker magic to your next party of event!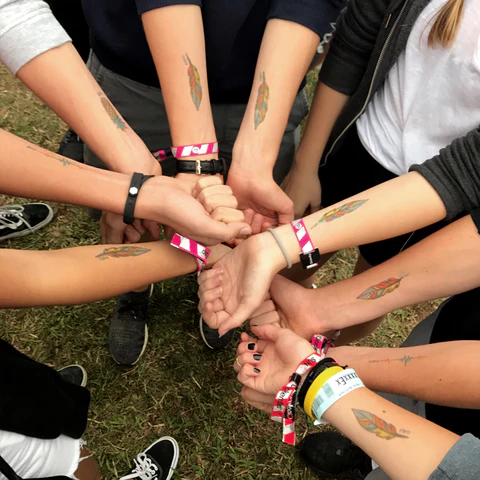 PROMOTE YOUR BRAND WITH SMALL TEMPORARY TATTOOS
Planning a big launch or an end of the year party for your business? Looking for creative ways to promote your new brand? Create full-color, eye-catching fake tattoos as small or as large as you want with the Prinker temporary tattoo kit.

With Prinker you can design one-of-a-kind personalized temporary tattoos that not only promote your brand, but provide a fun entertaining way to engage with it. Brand your customers with a temporary tattoo that lasts longer than any other tattoo alternative on the market. Order today and enjoy fast, easy delivery to any location in the world.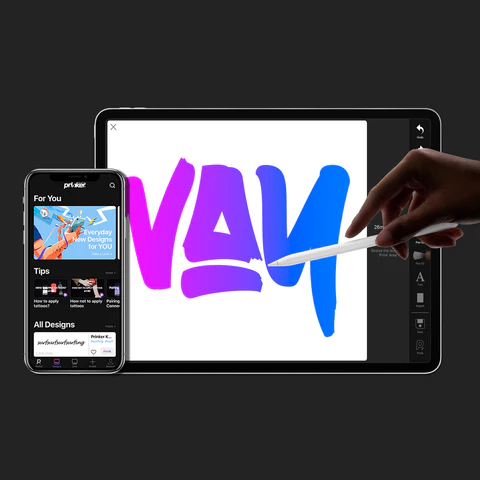 CUSTOM FAKE TATTOOS
Established in 2015, Prinker serves customers in over 50 countries with the goal to inspire and provide tools that promote self-expression. Whatever your style, finding the perfect tattoo just got a whole lot simpler. Ideal for someone who can't quite make up their mind about a tattoo or just wants a new one everyday, expressing yourself is easy with Prinker, a temporary tattoo for any occasion.

Suitable for all ages, the new and upgraded Prinker S temporary tattoo kit is compatible with iOS and Android devices. Purchase your Prinker S, download the app, create an account and get designing. Whether you're after the cutest, smallest temporary tattoos for your next party, or want to create an unforgettable branded experience at an event, Prinker is the perfect choice. One set of cartridges has enough ink for the application of 1,000 tattoos. Upload any logo, slogan, graphic or DIY pattern you want and get it on your skin instantly!