The bond between mother and child starts in the womb even before birth, her unconditional love bringing warmth and joy into our lives. Tattoos are a meaningful, heartfelt way to pay tribute to our loved ones and tattoo designs paying tribute to a mother's love are especially popular! Read further to get inspired by designs from our Prinker Content Platform.

Tattoos are a great symbol of love and affection- with Prinker's Temporary Tattoo Printing Device, you (and your mom) won't have to worry about the pain of permanent tattoos. If you want something simple, check out our monochromatic mom tattoo designs.

This long design is suitable for the forearm and calf, show it off at a summer party!
Design by Prinker Korea

Mother-daughter, mother-son tattoos have historically been very popular as the go-to design for people looking for a meaningful tattoo. Get a temporary tattoo and show it off to mom, even though it is not Mother's Day. If you don't know what to pick, a classic mom heart temporary tattoo is the way to go.

These monochromatic, line heart designs are small enough to be printed individually on the wrist or you can choose to print the entire row of hearts on your forearm.

Design by Prinker Korea

Our Prinker Temporary Tattoo Printing Device is also capable of printing color tattoos using inks registered with FDA VCRP and EU CPNP so it's safe to let your creativity run wild! Color-filled heart tattoo designs with the 'mom' banner are both classic and fun, often depicted as biker tattoos in movies. Show it off on your biceps with a sleeveless singlet and share a laugh with your family and friends!
Design by Prinker Korea

The mom heart tattoos are the typical movie biker tatts but if you are looking for something with an even stronger punk vibe, try a mom tattoo design in a bold font style! This design below is a "MOTHER" tattoo suitable for the chest.
Design by Pixabay

Prinker Content Platform also has other more subtle and versatile temporary tattoo designs suitable for both mom and dad, daughter and sons- simply search #love in our library for more tattoo inspiration. A simple, minimalistic heart is a classic wrist or finger tattoo, we recommend this as a matching tattoo for the entire family! Classy, mini tattoos like this one are great for photos during a family celebration, definitely a memory to treasure.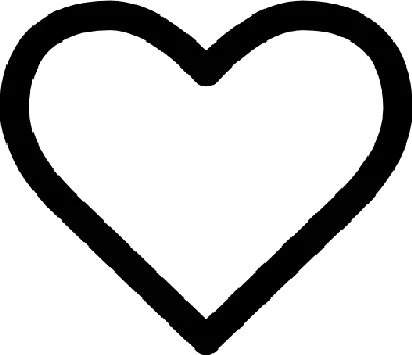 Design by kb
At Prinker, our temporary tattoo inks are formulated to be safe for you and your family. Using high quality, non-toxic, cruelty-free inks that are registered with FDA VCRP and EU CPNP, these mom temporary tattoos are safe enough to be printed on anyone, even the kids- time to get a few mother and daughter matching tattoos!

Prinker makes temporary tattoos easy to design, print and remove whenever you want. Simply choose your image, send it to the Prinker device, roll it onto your skin and you're done!

This is perfect for family gatherings and celebrations when you only want a fun tattoo for a day. While your mom might not agree to a permanent tattoo, she'll agree to a temporary one. It will be a lot easier to convince her to get a temporary matching tattoo for photo opp on Mother's Day!
Design by Eric
The ink is waterproof, smudge-free and lasts 1 to 3 days, so you can swim and the tattoos will stay intact. When you're done with the tattoo, a little bit of warm water, soap and a gentle scrub will clean it completely.

Let your imagination run wild with our catalogue with over 8,000 temporary tattoos to choose from. Whether you're trying out designs you might want to make permanent or simply want to enhance your daily looks, Prinker has you covered, literally.

If you already own a Prinker device, get the Prinker App to start prinking these designs on yourself or your friends:

Download Prinker app for iOS

Download Prinker app for Android

Come check out our growing Prinker Content Platform of temporary tattoo designs now!