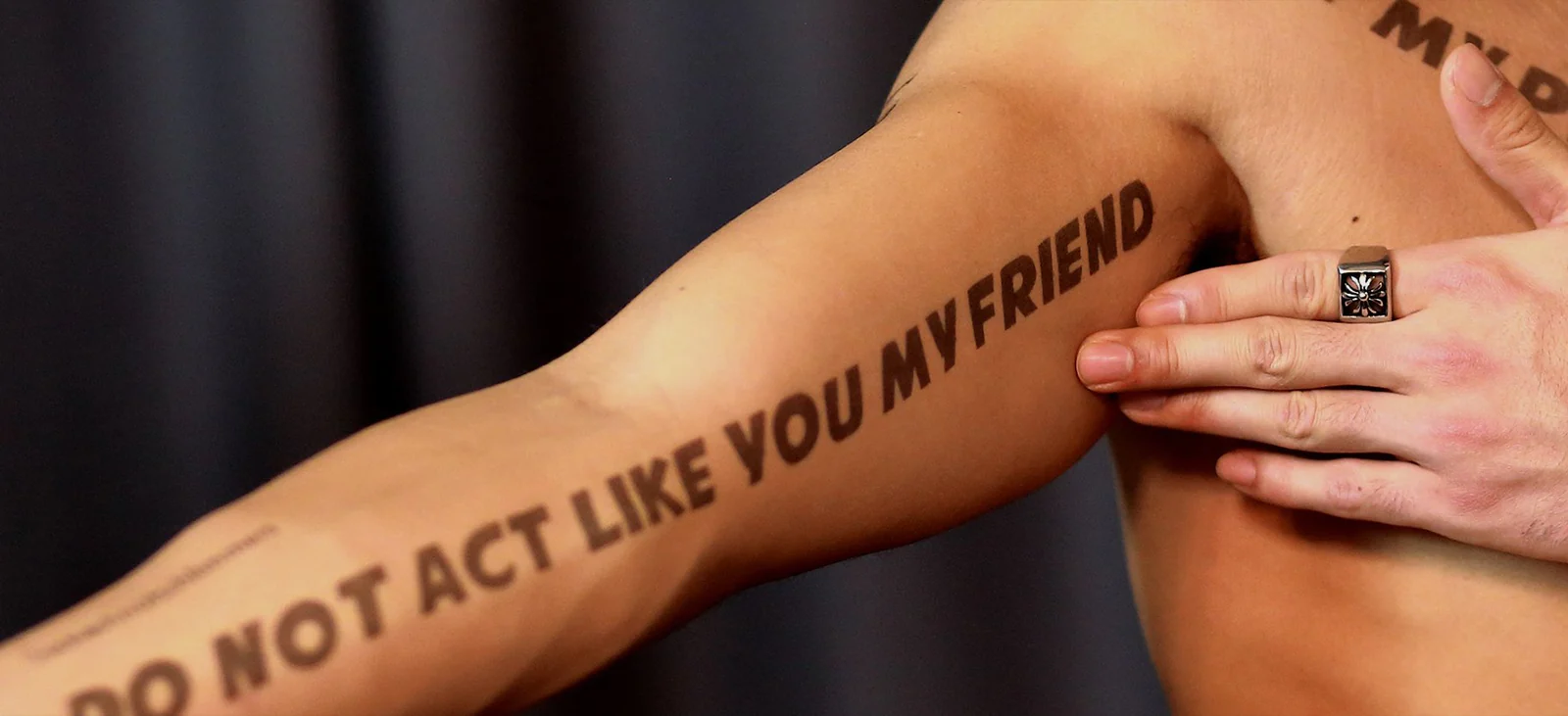 Searching for a bold and unusual temporary tattoo idea for your arm or leg? The armband combines edgy designs and hidden meanings to create a wraparound look that will never go out of style.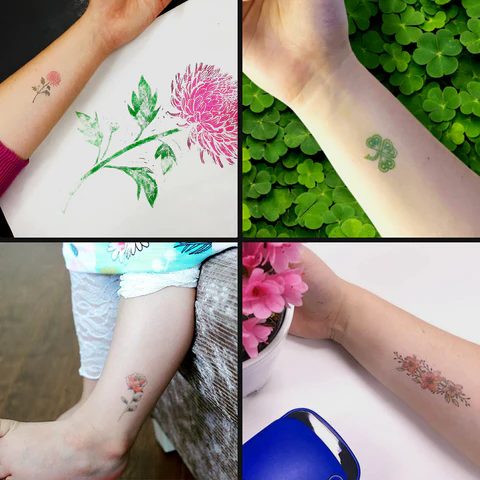 CREATE YOUR OWN TEMPORARY BAND TATTOO
Wristband tattoos, armlet tattoos, bracelet tattoos and even the eye-catching arm sleeve - with a temporary band tattoo, the sky's the limit. From tribal designs to the Celtic knot, these tattoos can symbolize strength, spirituality or courage.

Who says armbands are just for biceps?

With Prinker, you can choose from hundreds of designs on the Prinker app or design your own armband tattoo to temporarily tattoo anywhere on your body.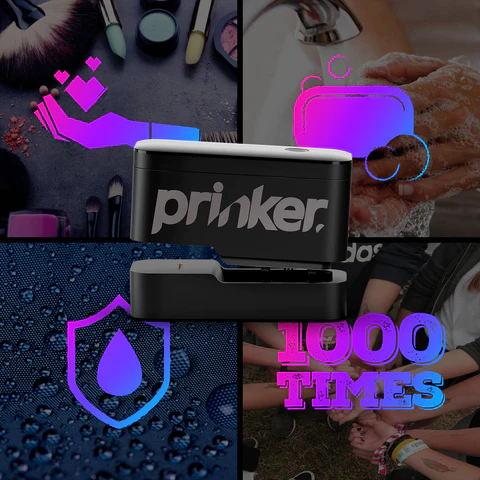 TEMPORARY BAND TATTOOS WITH PRINKER
The Prinker tattoo device is skin safe and uses certified cosmetic inks to create realistic designs that your friends will think are the real deal. Compliant with EU CPNP and FDA VCPR regulations, the Prinker and our inks are gentle on the skin while still delivering vivid, realistic looking temporary tattoos.

Waterproof and lasting up to 3 days, but soap-washable if you change your mind - with Prinker you can get creative and design your own or discover the thousands of unique temp tattoos on the Prinker app.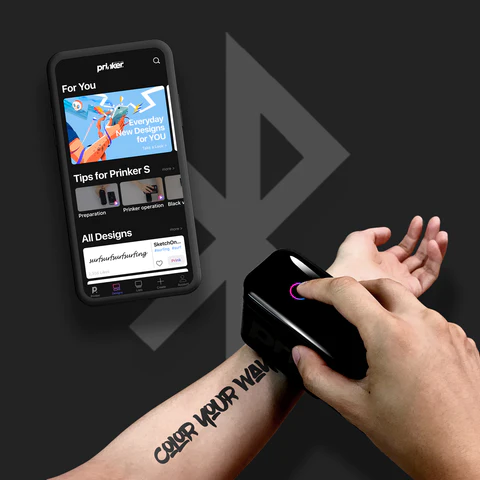 Image with SETTING UP YOUR PRINKER DEVICE IS AS EASY AS 1, 2, 3
All you need to set up your Prinker tattoo device is a smartphone. Simply download the app to your iOS or Android device, upload your original design to the Prinker Content Platform or browse through our library of user-generated creations, and get prinkering!

Develop matching armband temporary tattoos for your best friends or try out a different armband tattoo style everyday. Create and innovate with Prinker - this device that has completely changed the way we temporarily tattoo forever!

Choose from colored and black ink consumable sets, made from non-toxic inks - with so much variety, picking the perfect look has never been easier with Prinker. Buy your Prinker S today and start designing tomorrow.