Thinking about summer? Think Prinker! The all-in-one solution that lets you create and apply waterproof but soap-washable temporary tattoos! Summer is coming and we can't wait! The warmer months bring with it so many more opportunities to get outside and enjoy the weather with your friends. Make the most of your summer with temporary tattoos you create with Prinker!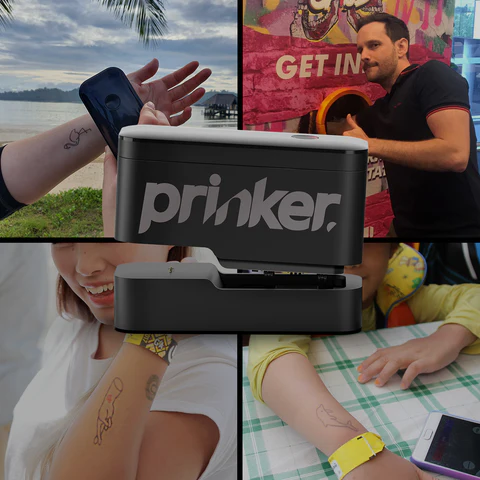 WHAT IS PRINKER?
Prinker is a way of creating your very own temporary tattoos. A comprehensive solution that lets you apply safe, waterproof but soap washable temporary designs to you and your friends and family. The Prinker device and platform are easy, safe and fun to use, and comes backed with access to Prinker Content and the Prinker app.

A temporary tattoo device and design platform all in one package, Prinker is a great way of celebrating the best that summer has to offer. Whether it's you and your closest friends at home, or you're hosting a party or event with thousands of guests, fake waterproof tattoos are a great way to get things going.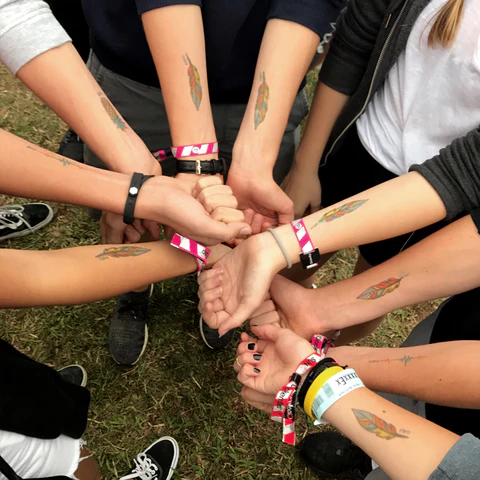 USE PRINKER AT YOUR NEXT BIG SUMMER EVENT!
Prinker is just the thing you need to bring something unique to your next event. Equip your crew with Prinker devices and give everyone there the chance to get party tattoos. Your guests and attendees will love having all sorts of designs on their bodies for the day or night; and won't have to worry at all about getting rid of them later!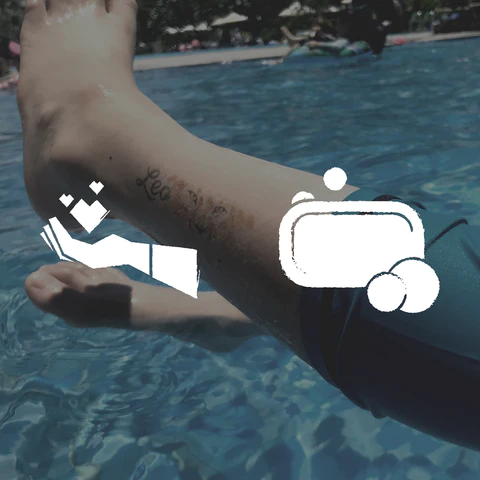 TEMPORARY SUMMER TATTOOS THAT ARE TOTALLY SAFE!
Prinker is all about giving you, your friends and your guests a safe way to express yourselves; and that means making Prinker temporary tattoos totally safe for skin. Prinker uses inks that are EU CPNP and FDA VCPR compliant, and the application process is quick, easy and fun!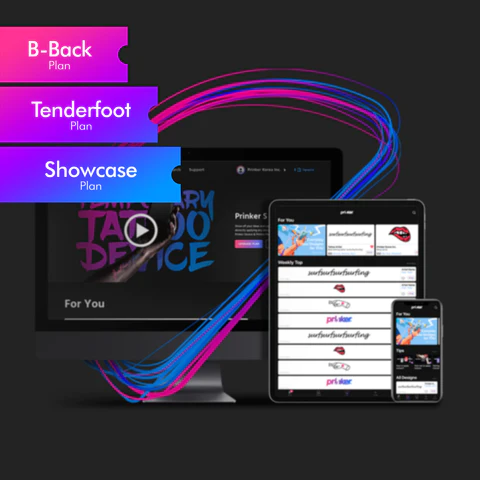 PRINKER CONTENT AND MEMBERSHIP
Prinker is powered by the Prinker App and Prinker Content! A tiered subscription service that gives you the opportunity to choose the access you want. The B-Back tier is all you need to get started, with free access to Prinker Content and basic features. Tenderfoot sees you equipped to draw and create your own temporary tattoo designs. Showcase is our enterprise level tier that lets you use up to five Prinker devices at once!

Get started now for the best summer ever!

Prinker App and Prinker Content Platform is a subscription-based service available in select territories. More info