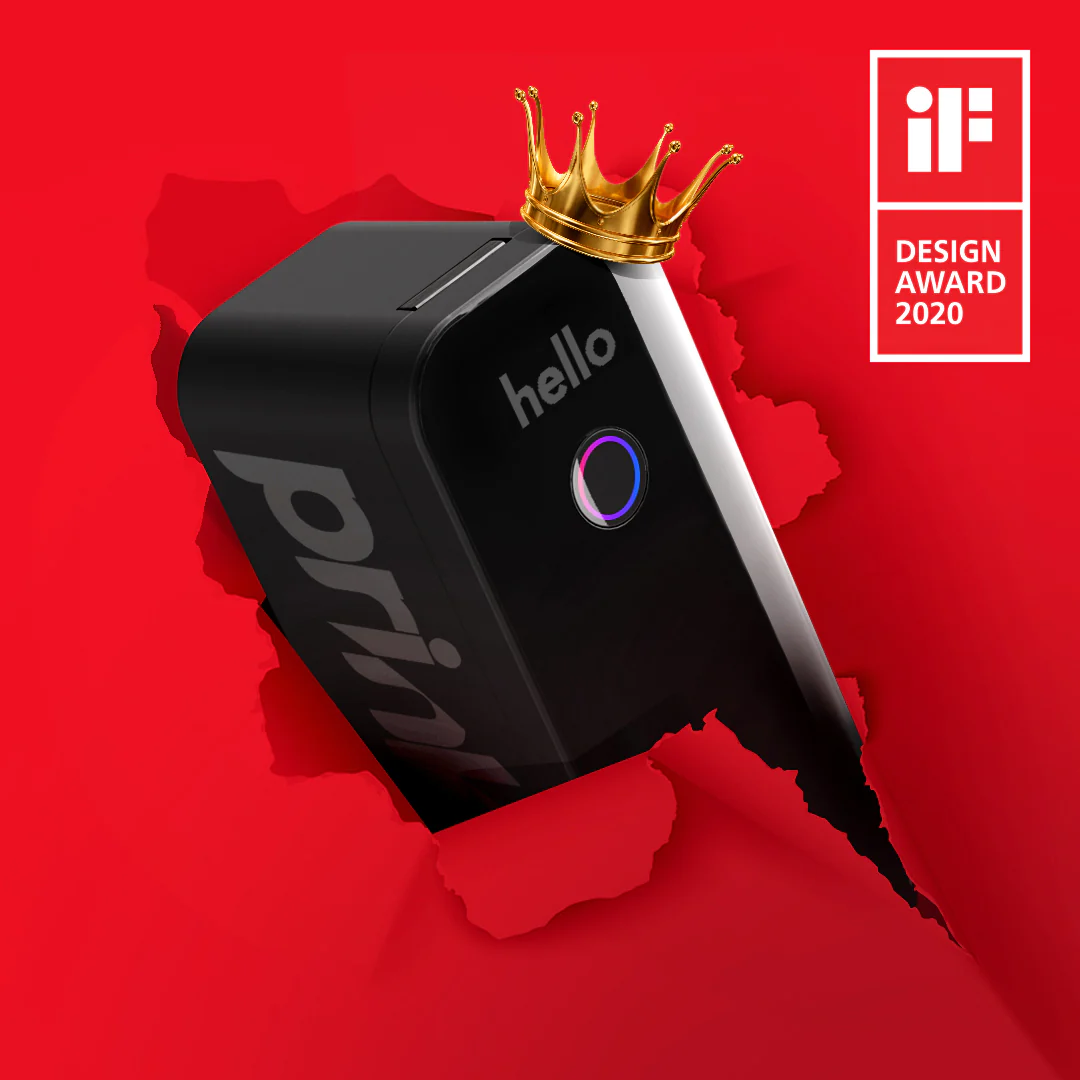 We are excited to share with you that our new Prinker S just won iF DESIGN AWARD 2020 - one of the world's most prestigious design awards.Our design team, led by talented Justin Song, has succeeded in winning over the 78-member jury. Over several days, the experts examined, discussed and evaluated more than 7,298 entries. Prinker was awarded iF Design Award for the high design quality and creative achievements.

About iF Design Award

The iF DESIGN AWARD is the oldest independent design seal in the world. It is a symbol of outstanding design achievements that focuses on the innovative power of design. All the award-winning entries are presented in the iF WORLD DESIGN GUIDE, published in the iF design app and exhibited at the iF design exhibition in Berlin. Make sure to check out Prinker there!

Justin Song is a founding member and chief designer at Prinker Korea Inc. Justin is oversees all design at Prinker Korea Inc., including the look and feel of Prinker devices, Prinker Content Platform UI/UX, packaging as well as new ideas and projects.

Being a designer at startup isn't an easy task. Justin always faces pressure of time and resources, but it doesn't stop him from coming up with creative solutions and innovative design. Taking glimpse at his desk tell us a lot about how much time and effort he spends every day on research, sketching and testing new crazy ideas.

Designing new products is always a complex and multilayered process. The final design of Prinker S is an outcome of months of research of user feedback, thorough understanding of various technologies as well as creative approach to encountered limitations.

"Prinker is first-of-its-kind solution that includes Prinker device, mobile app and cosmetic gradient inks," said Justin. "That's why, designing Prinker required a lot of communication and collaboration with our hardware, software and ink engineers. That's 3 different fields with their own requirements!".

When asked about his tattoos Justin answered "I change my mind very often. If I were to get a tattoo today, I would probably regret the very next day! But if I were to get a tattoo to express my feelings now, probably it'd be a stylish lettering saying 'I GOT IF AWARD!''.Hey Justin! There are many more awards to get, so let's make this tattoo with Prinker device!