/static/assets/imgs/blog/1_1_78e7e139-aabc-4633-beeb-521a4fc74ae6_1600x.webp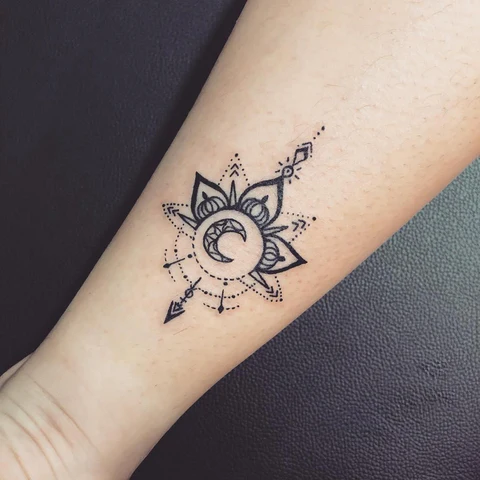 FAKE MANDALA TATTOOS WITH A DEEP MEANING
While your mandala temporary tattoo maybe fake, the meaning is still just as deep. With Prinker, you can choose from dozens of mandala designs on our easy-to-use app or draw a unique design and upload a one-of-a-kind design.

Express yourself with a temporary tattoo that serves as a reminder for harmony, peace and acceptance. Create matching mandalas for your friends to rock at your next get together or temporarily tattoo one on your arm and wear it on your next beach trip. With Prinker, the options are endless and they're never permanent, so if you change your mind, there's no need to stress!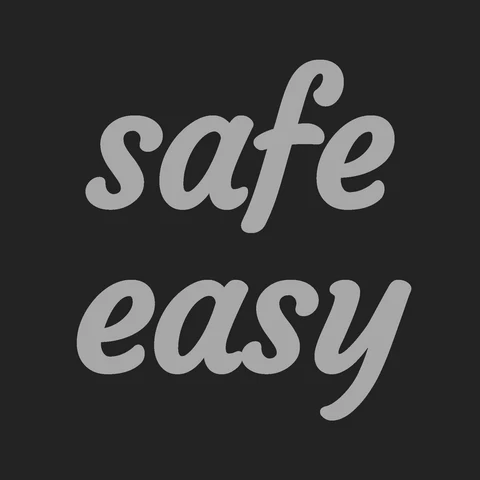 SAFE AND EASY TO APPLY
With Prinker you never have to worry about safety, even around the little ones. All our custom temporary tattoos are fully compliant with EU CPNP andFDA VCPR regulations and are safe for the whole family. Our non-toxic inks are gentle on the skin without sacrificing vivid colour and crisp lines. Fully washable, no matter what design you choose, a bit of warm water and soap can remove it quickly, leaving you with a blank space for your next temporary mandala tattoo!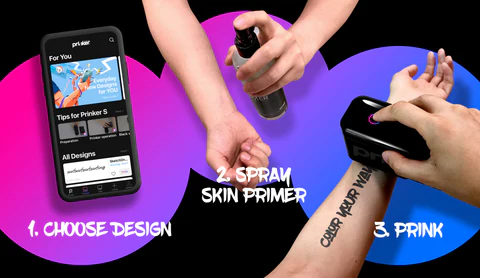 SETTING UP YOUR PRINKER COULDN'T BE EASIER
Just download the app for your iOS or Android device, upload your mandala or browse our Content Platform for design inspo, and you're ready to get tattooing! With black and full-color ink available, getting the right look is simple.