Press on temporary tattoos are tons of fun, but you're limited when it comes to the shapes, sizes and colors readily available. With Prinker, you can turn any image, graphic or custom design into a temporary tattoo that will give you the chance to express your own personal style as it evolves, with no permanent application required. Helping brands like Prada and Samsung create custom fake tattoos for celebrations and store openings, Prinker can help you make a splash at your next party or event. With cutting-edge technology, our state-of-the-art fake tattoo applicator uses safe non toxic ink that's also cruelty free, for super easy application.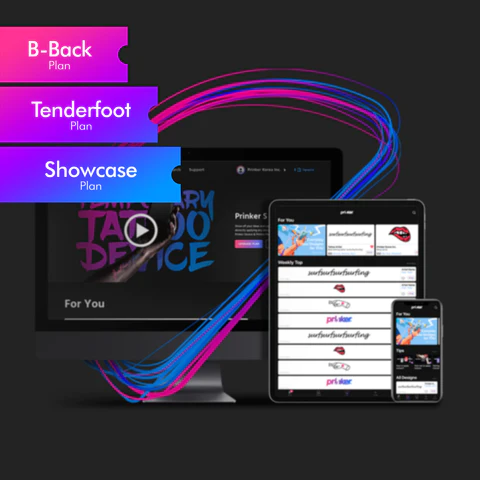 UNLIMITED OPTIONS TO COLOR YOUR WORLD
With the Prinker Platform, you can express yourself in so many ways. Established in 2015, Prinker Inc. aims to inspire by providing consumers with new tools for self-expression. Our unique technology makes it easy and seamless to design and apply waterproof fake tattoos that suit any style.

Prinker's tiered subscription service makes it easy to gain access to the different features readily available for users. B-Back is our basic subscription, granting you free access to all Prinker content and other basic features, including 20 free design uploads per month. The second tier equips users with the ability to sketch their own designs and upload an unlimited amount which can be kept private or shared with the public. The highest tier subscription is the Showcase option, most popular for brands looking to utilise Prinker's unique features. With this subscription you can equip up to five users with Prinker devices and the use of offline mode and a counter make it possible to temp tattoo large groups of people while still keeping them engaged.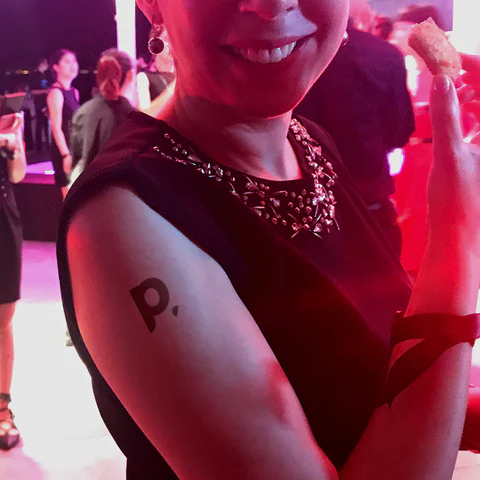 FAKE BODY TATTOOS TO LIVEN UP A PARTY OR PROMOTE YOUR NEW BRAND
Whether you're looking for a creative way to engage consumers and promote brand awareness, or just want to provide a little fun for guests attending your daughter's 5th birthday party - Prinker offers the perfect easy, fast and fun solution.

100% skin safe and FDA complaint, Prinker uses waterproof ink that lasts for up to 3 days thanks to a unique cosmetic approved formula which helps to fix ink and enhance the longevity of your tattoos. Apply tattoos in just 3 second, from old school designs to cartoon characters and geometric shapes you'll have no problem finding the perfect tattoo for any occasion.