Who says arm sleeves have to be permanent? Rock on with Prinker. Change your arm sleeve every hour or every day. With Prinker, the options are endless. Get tattooing!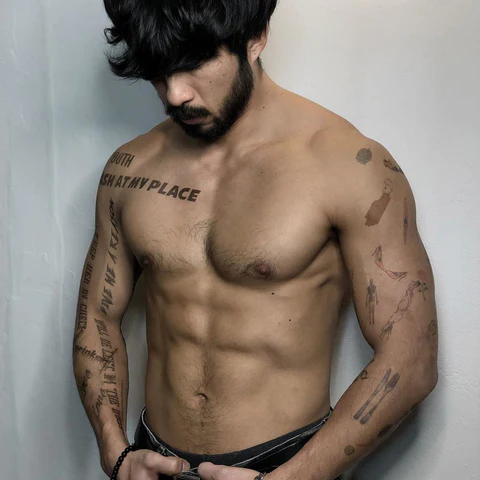 REALISTIC TEMPORARY SLEEVE TATTOOS
Sleeve tattoos are quickly becoming all the rage and while they are stylish, original and eye-catching, they also require quite the commitment from eager tattoo enthusiasts.

If you aren't ready to fully-commit to an arm sleeve tattoo or are just looking to rock a fake arm sleeve tattoo for a big event, such as a costume party or concert, Prinker can help you achieve just that.

Using cutting-edge technology, Prinker allows you to design and apply a range of tattoo designs, big or small. From your shoulder all the way down to your fingertips, with Prinker you can achieve the ultimate temporary arm sleeve tattoo.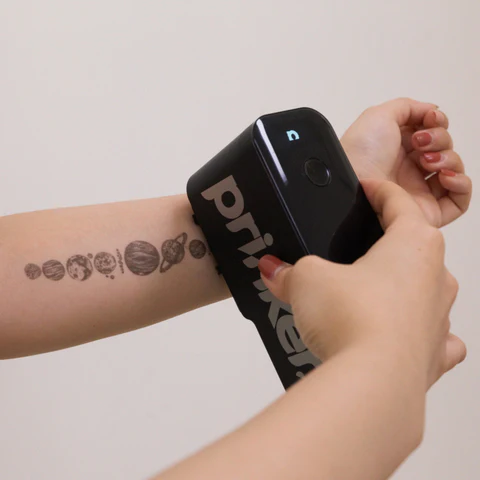 EMBRACE CREATIVITY WITH PRINKER
Being able to express yourself is so important. That's why at Prinker, we believe in showing off your originality and imagination by giving all users the opportunity to craft their own unique designs for others to enjoy too.

Whether you are looking for a temporary arm sleeve to add some edge to your photoshoot or just want to test out a selection of designs before committing the real deal - Prinker is all for it.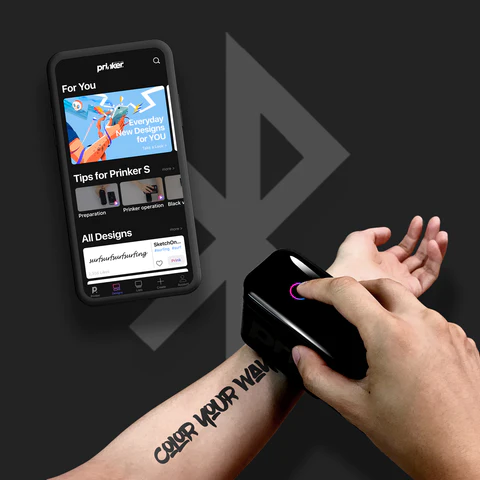 CREATE A REALISTIC TEMPORARY TATTOO IN SECONDS
Prinker allows you to apply removable but realistic tattoos that last up to 3 days! 100% waterproof but washable with a bit of soap, our skin-safe ink is compliant with all EU CPNP and FDA VCPR regulations.

Bringing a new way to temporary tattoo, with Prinker you can create the craziest fake arm sleeve tattoo designs and remove them the very next day! Easy-to-use and design your very own creations, Prinker provides endless hours of fun through one user friendly machine. Order your Prinker S today and discover the possibilities tomorrow!