Who doesn't love flowers? From lilies and roses to daises and daffodils, these intricate blossoms often symbolise happiness, abundance, wealth, prosperity and fortune. Not only are they visually stunning, but they also smell heavenly. While our temporary tattoos might not be scratch and sniff, they can still brighten up your look in a snap. Check out our colorful collection of temporary flower tattoos by Prinker.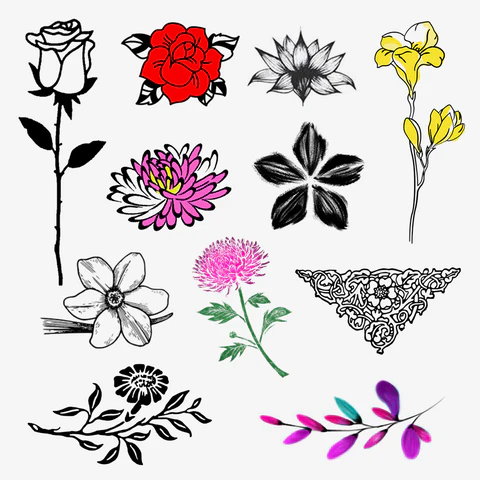 STOP AND SMELL THE ROSES WITH PRINKER TEMPORARY TATTOOS
Prinker has a large collection of hand-drawn flower designs available exclusively on the app. Each of our designs are captured and created by talented artists across the globe and uploaded directly to Prinker for others to enjoy. From Japanese floral designs to Mexican tattoo art, baroque flowers of all shapes and sizes incorporate all kinds of stunning imagery to create magnificent temporary flower tattoo designs.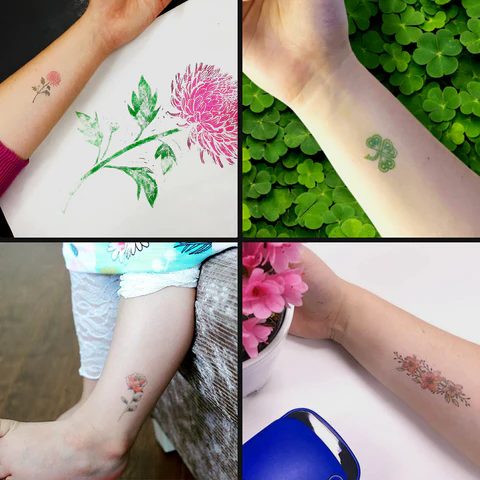 COLORFUL TEMPORARY TATTOO DESIGNS FOR ANY OCCASION
Temporary tattoos are all the rage these days. Whether you are looking to test out a floral design before committing to the real deal or just want to play around with fancy patterns to spice up your look, Prinker temporary tattoos are the perfect solution.

From arm sleeves to fake face tattoos our collection of temporary flower tattoo designs on Prinker are made to suit a range of unique personal styles. You can also design your very own flower tattoo, easily upload to the Prinker app, and use the Prinker to temporarily tattoo the design to your skin in just 3 seconds.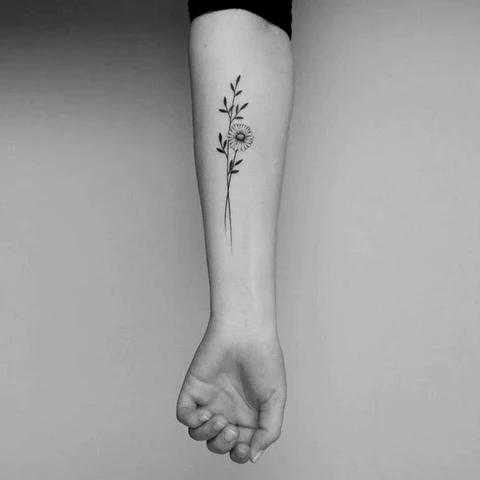 UPGRADE YOUR STYLE WITH PRINKER
Tattoos have become a fashion-forward way to show off your own unique sense of style. If the permanent option isn't for you, temporary colored tattoos available with Prinker could be the perfect choice for you. Giving you the flexibility to pick and choose the tattoos showcased on your body, from Post Malone inspired fake tattoos to more traditional styles, the options are endless with Prinker.

Established over five years ago, Prinker has been providing people across the globe with a tattoo solution that provides the tools for self-expression, without the permanent commitment. Play around with new designs and embrace creativity with Prinker today. Shop now and get creating.