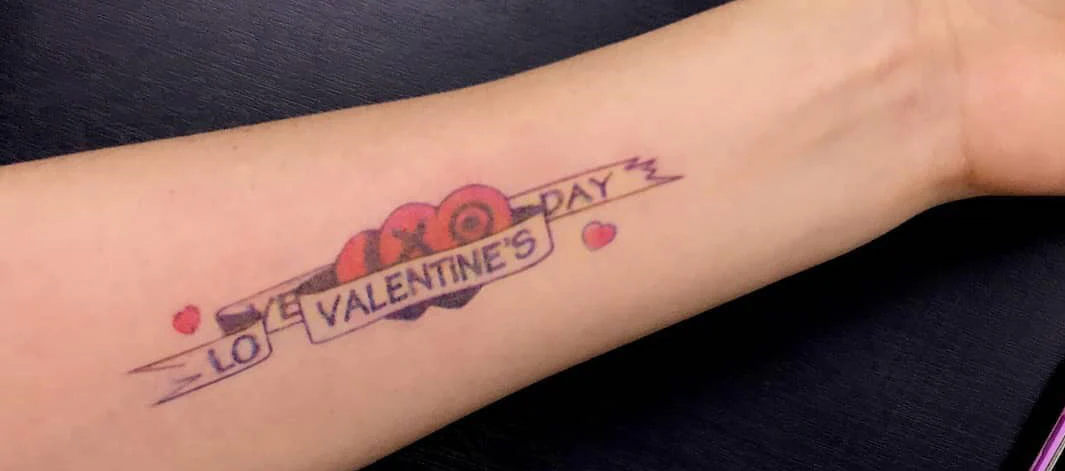 Valentine's Day is quickly approaching and some of you may consider getting a couple tattoo. If you want to get one, wait! While a lot of designs are surely adorable and heart-melting, we can't help to think what will happen if the couple breaks up… Regret, removal or cover up? Worry no more! Here comes Prinker for your rescue!

We believe that there is a right way to get a matching tattoo with your loved one. And that right way is to get a beautiful, tasteful Prinker tattoo that can be… cleaned off just as a bad memory of your exes!

Here are some design ideas to help you celebrate your (hopefully!) eternal love in non-regrettable temporary way!
Heart 💖This one might seem a little obvious, but there are many different styles that can surely fit your taste. Not every heart is the same. Delicate linework hearts, old-school sailor heart tattoos, cute hearts in reds and pinks or... very anatomical approach to your feelings!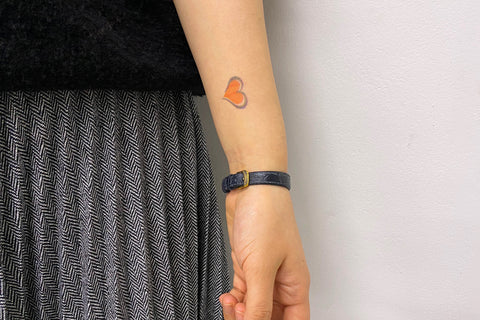 Rose 🌹Roses have been long the most popular choice for tattoos. Inked by sailors to remind them of waiting girlfriend, wife, or mother, roses became associated with love and femininity. Reds and pinks hearts are perfect for romantic souls. Black and white will look stunning on your legs, neck and shoulders. Other flowers are also symbolic and can show your true feelings.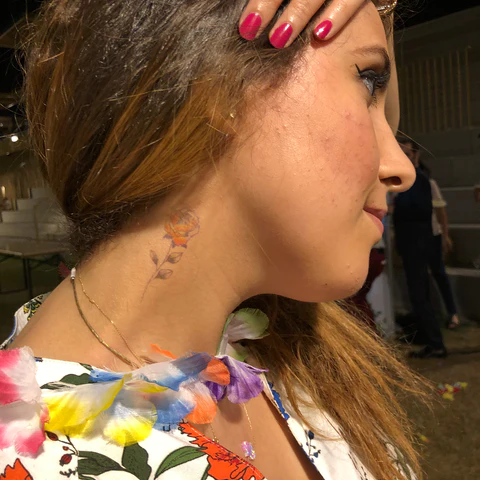 Love Lettering 💌
There are many beautiful words, phrases, quotes that would make great tattoos. Name of your significant other, short and sweet or longer and bold quote. As long as it is special to you, having a lettering tattoo is never a bad idea. For those going to pop THE question today, we have prepared a proposal tattoo. If you get rejected, even your tears won't wipe off the ink because Prinker tattoos are... waterpoof 😂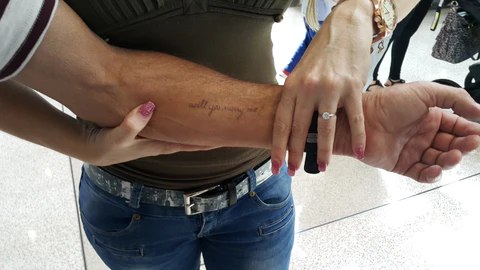 Infinity Symbol ∞
Infinity symbols are a great way to appreciate your love. A never-ending loop symbolizes eternal love. Infinite, limitless and endless… maybe like your love, but not like Prinker tattoos as they will be gone after you take a shower! Infinity tattoos are very popular among couples. So, get the plain infinity sign, or you add some words in the infinity loop to give your Prinker tattoo more meaning!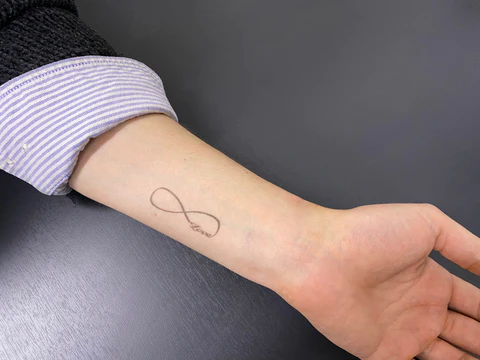 Heartbeat 💓
A heartbeat tattoo is very special, personal choice. Do you still have an EKG from your last check-up? If yes, then you can get it as your tattoo. Upload your EKG printout and get it on your skin with Prinker device. EKG tattoo will be very unique because no one else will have the exact heartbeat as you! You can also get a heartbeat reminding you of your loved one! Tachycardia patients designs are also supported by Prinker!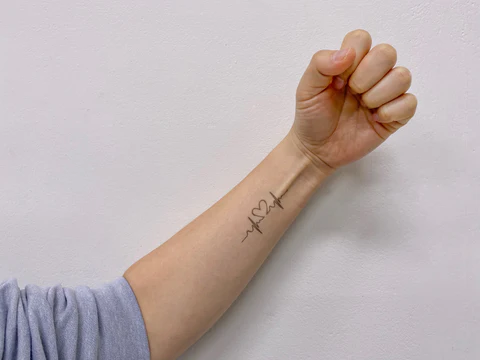 Valentine's Day is all about love! And there is no love that can't be celebrated! Not only romantic love! Many people in your life love you and care about you, whether it's a mother, a father, a sibling, a grandparent, a friend, or even a pet. Get a Prinker tattoo that is symbolic of those types of love. Whether it's a quote, matching tattoos with your loved one, or something unique that reminds you of him or her.